Word Processing
ICON_WOMEN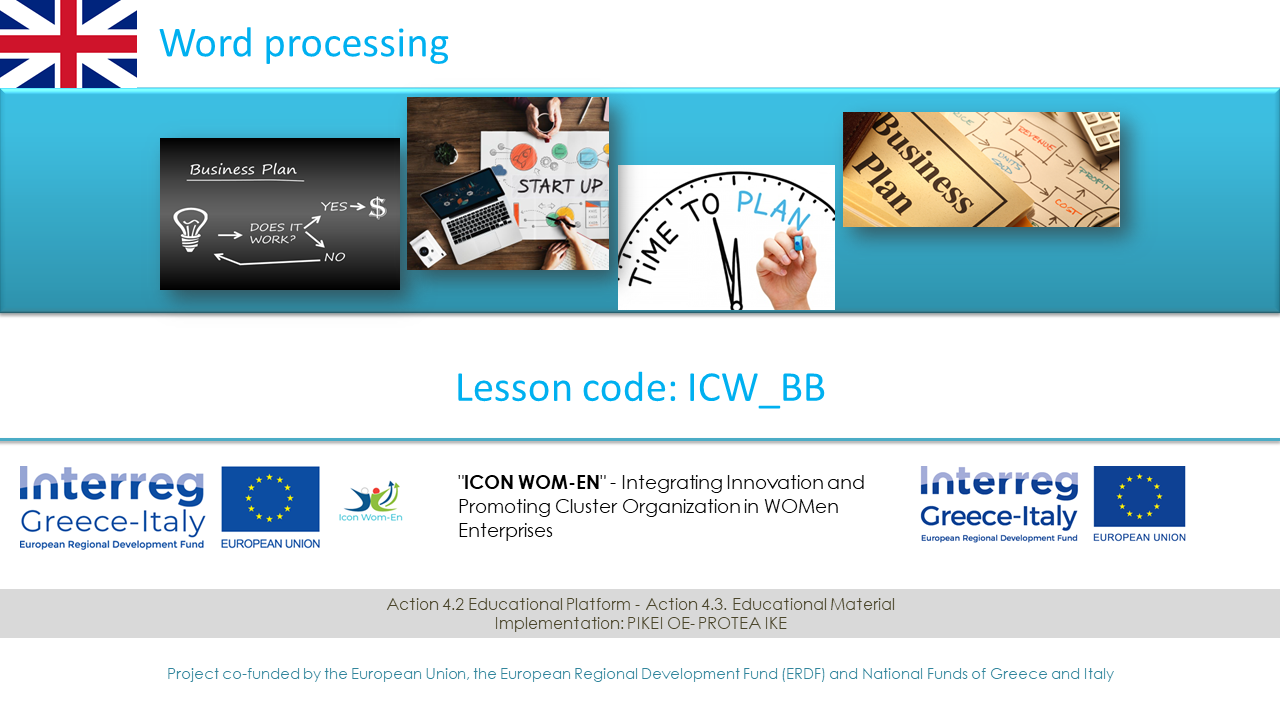 About Course
This tutorial covers the use of Microsoft Word software.
The purpose of this section is to present the basic tasks for word processing, in order to highlight the way in which they can be used in everyday life and / or in the work environment, enriching our activities.
Upon successful completion of this module, you will be able to:
know the basic features of a word processor,
recognize the basic terminology used in such a work environment,
take advantage of the capabilities of a modern word processor.