Privacy Regulation (GDPR)- Directive (EU) 2016/680 & Safety & Hygiene at Work (SHW)
ICON_WOMEN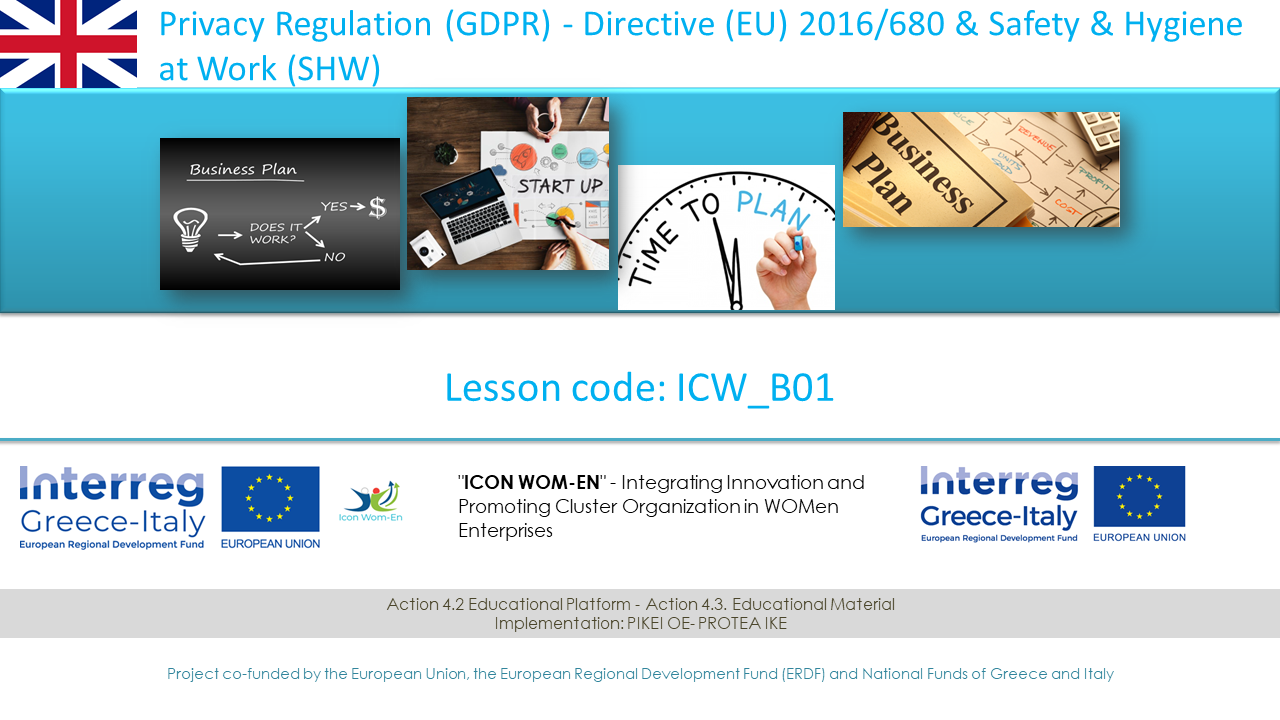 About Course
This module deals with two concepts:
the Personal Data Protection Regulation (GDPR)
the Safety and Health at Work.
It aims to help you understand:
• the importance of the European General Data Protection Regulation and who it concerns,
• the concept of Occupational Safety and Health and its importance for the smooth & safe operation of a business,
• the way in which they are implemented by the companies and the obligations arising from the relevant legislation.
Upon successful completion of this module, you will be able to:
know how important the application of the rules of Personal Data Protection and Safety and Hygiene at Work is
who you should turn to for their proper implementation in your business.